I have a dirty, little secret . . .
I love
GONZAGA!!!!!
Specifically Gonzaga Men's Basketball.
I have watched them for a few years now, back when Adam Morrison played for them, onto Matt Bouldin, to Steven Gray and now David Stockton.
They are a local team, as local as you can get for little old Moses Lake. Neither I, nor any member of my family has attended there. I just like them.
So, as any true blue fan should, I faithfully cheer them on every year, into the finals and hope and yes, pray that they will go as absolutely far as they possibly can through the NCAA tournament. My bracket this year has them proudly in the Final Four. (I have not picked a champion yet)
I did see a very small dilemma when I realized that there was a good probability they would face BYU. But honestly, I knew from the very beginning my efforts at cheering would be directed to "MY TEAM" . . .Gonzaga. My brothers, the sports aficionado's that they are, have always taught me that you have to be true to "your" team. So I was.
But why not choose BYU? I have absolutely nothing against BYU. But here in Moses Lake I can't watch their games. At least not on any channel I get. Also, I don't happen to be an alum nor is any member of my family. My dad went 1 year. Really, if I were to root for anyone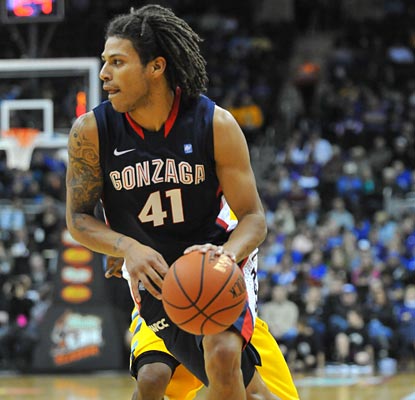 Steven Gray
it should be Oregon State.
I do think Jimmer is a very amazing player! Is there anywhere on the court where he can't make a shot? It didn't seem like it Saturday night.
I was not a Jimmer fan Saturday night and found my dislike was met by quite a bit of hostility!!!!!
So I am here to clarify, I have NOT Apostatized. I DO NOT HATE BYU OR JIMMER! I will be cheering the BYU Cougars on in their next game and as far as they will go. But . . . even next year . . .when BYU joins the WCC, I will be cheering on
Gonzaga!